Independent Welfare Units For Sale or Rent across the UK
Our Independent Welfare Units range provide your staff with excellent On-site Facilities, these are very comfortable units and offer a range of amenities including:
Table and seating
Microwaves
Fresh and waste water containers
Chemical Toilets
Canteen
Drying facilities
Perfect for use in the Construction Industry or at Events to provide comfort to your workforce. These Independent Units are easily transportable Portable Units and take minutes to setup.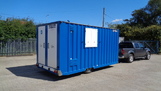 16ft Mobile welfare unit anti vandal...
More Information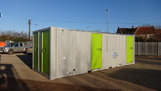 25ft x 9ft Eco 7600 fusion units,Increased...
More Information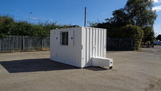 Welfare problems solved in one easy...
More Information
The products featured on our website is not our complete stock, please call us with your requirements