Sale Units For Sale or Rent across the UK
Our range of Sale Units at Anglo Scottish, pick up a bargain today at an extremely reasonable price. There are a number of Units Needing Refurbishment on offer a low prices.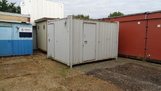 12ft x 9ft 2+1 Mains toilet.Steel anti vandal.All...
More Information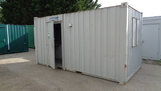 16ft x 8ft anti vandal canteen unit,Sink drainer,...
More Information
The products featured on our website is not our complete stock, please call us with your requirements