Secure Steel Stores For Sale or Rent across the UK
High quality, long lasting Secure Steel Stores for sale or rent from Anglo Scottish, we deliver these units to a nationwide customer-base. Each Secire Steel Storage Unit is designed and manufactured to a high standard and can be linked or double stacked to suit individual site or client's requirements.
Our Secure Steel Store range includes a number of versatile options including:
Colour Choice
Personnel Doors
Windows
Lock Protection Box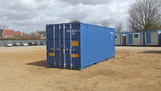 New 20ft x 8ft steel ISO conatiner with double...
More Information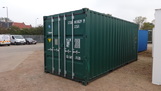 New build, one trip 20ft x 8ft x 8ft steel ISO...
Example, call for further details
More Information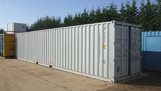 New 40ft x 8ft x 8ft steel shipping boxes...
Example, call for further details
More Information
The products featured on our website is not our complete stock, please call us with your requirements